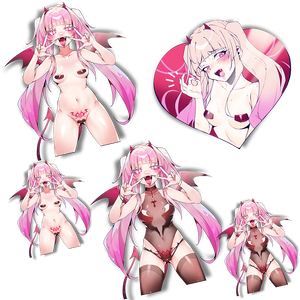 This bundle includes every regular sticker from "Thots & Prayers V3 (Part 2)" at a reduced price!

Bundle includes (5) items :

(Note: All Stickers are White Vinyl. Spot Holo variants are sold ala carte/in the RARE Bundle)
Cherry Tape (Large, Mini)

Cherry Suit (Large, Mini)

Cherry Heart
Please note this bundle DOES NOT include the special holographic stickers.